Super excited to share photos the talented Paul D. McPherson Jr. took of me!



Coming Soon!
<3
Dani Vox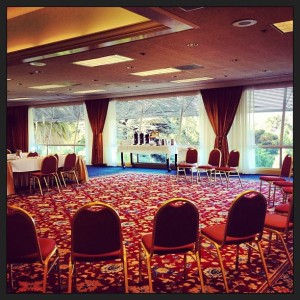 I am always looking for new places to meet people and learn something new, so when I heard The Goddess Collective was hosting a Leadership Weekend I raised my hand to volunteer!

I love the ladies over at The Goddess Collective!  Below is a little information about the group.  Let me know if you are going to a meeting!  It would be great to connect with you!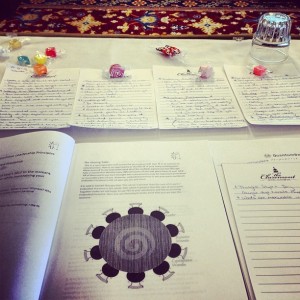 "The Goddess Collective is a place for women to become. We are a global social and networking community to support each individuals awakening dream.
We do this by: 
-Creating a safe, kind, and unique playground for women to conceptualize, birth, and bring their dream into fruition.
-Creating an environment where women can build their professional and artistic portfolio.
-Fostering a safe haven environment which women can unveil their abundant, radiant, and dynamic self.
-Inviting women to claim and stand in their leadership
May we all feel held as we live our passion.
- The Goddess Collective"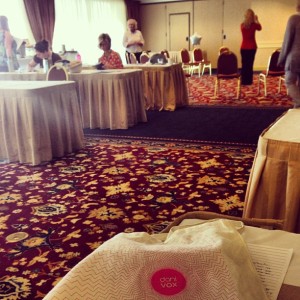 Much love,
Dani Vox
Heres the thing, we all walk around without a clue what our face is actually doing.  The good news is that, for the most part, our brain has it under control so you don't need to stress about it.
When I was pursuing a career as a photographer, the second someone stepped in front of my camera I would think about how I can make this person look their best.  Now, on the other side of the camera, my brain franticly tries to figure out how to gain control over my facial expressions to make sure the photographer captures a mind blowing photo of me.
Your expression reads volumes!  Having an awareness of what you look like, whether you're being photographed or  while your auditioning, is a talent you want to possess.  It does take some effort, but here are 3 tips to help you out.
Embrace YOU  For starters!  Get over yourself!  Yeah, YOU!  Embrace everything about your appearance.  There is not another person who has the same features as you and THAT is exactly what a photographer or casting agent is going to want to see.  They are looking for variety, so you have to embrace what you've been given and know how to use it.  When someone is in front of the camera feeling confident about themselves and their appearance, it shows.
Your SIDE  Our faces are not symmetrical, so you need to be on the lookout for your good side.  Look in the mirror and check yourself out.  See what angle looks best.  It's rare that a person doesn't have a stronger side, so find yours and favor that angle like there's no tomorrow.  Putting the time in to know your face is invaluable!
Your FACE HOLE  Your mouth changes your appearance more than any other feature on your face.  Making your pucker behave in front of a camera isn't as easy as you think.  Believe it or not people hold a lot of tension there.  Stretch.  Laugh!  Work your jaw out.  It will make a huge difference!
Thanks for stopping by!
Danielle Hall
aka Dani Vox!

Hey guys!  I am super excited to reveal the voice over project I had the opportunity to work on with the wonderful team over at Sweat Guru!
Business partners and cousins, founders Jamie and Alyse are a driving force in the Bay Area for Health and Fitness.  You may know them from their first venture, Fit Approach, or maybe you've taken one of their boot camp classes in San Francisco.
They aim to inspire and empower those in the community "to attain their best self through a good sweat and a strong community."

"But there was an obstacle—and not the kind you encounter in a Warrior Dash—but within the marketplace. As fitness pros and enthusiasts, we were all too aware that there was no end-to-end solution available for discovering, paying for, and managing fitness classes.
After some frustration, inspiration, winesperation, and deep breathing, the SweatGuru herself (yes, she's a she) came knocking…or summer-saulting, skipping, cycling, and swimming into our lives (needless to say, she's a jack—or jackie, if you will—of all trades when it comes to sweating).
SweatGuru allows you to discover the fitness you love with ease. For us, SweatGuru is far more than a business: it's a way of life. And in this case, an improved way of life that takes the sweat out of getting sweaty."
"Artists are some of the most driven and courageous people on the face of the earth. They deal with more day to day rejection in one year than most people do in a lifetime.
Every day, artists face the financial challenge of living a freelance lifestyle, the disrespect of people who think they should get 'real' jobs, and their own fear that they'll never work again.
Every day they have to ignore the possibility that the vision to which they have dedicated their lives is a pipe dream. With every passing year, many of them watch as other people their age; achieve the predictable milestones of normal life – the car, the family, the house, the nest egg. But they stay true to their dream, in spite of the sacrifices.
Why? Because artists are willing to give their entire lives to a moment – to that line, that laugh, that gesture, or that interpretation that will stir the audience's soul. Artists are beings who have tasted life's nectar in that crystal moment when they poured out their creative spirit and touched another's heart.
In that instant, they were as close to magic, G-d and perfection as anyone could ever be. And in their own hearts, they know that to dedicate oneself to that moment is worth a thousand lifetimes."
- David Ackert -
Danielle Hall
aka Dani Vox!