…for your random tidbits.  Baby in a cage!  WHAT?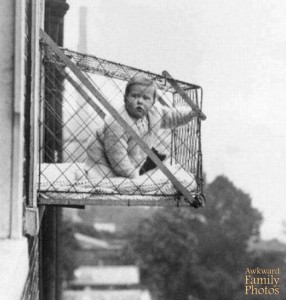 "In the 20th Century, babies were kept in cages outside windows, so they could get sunlight and air to get Vitamin D for good health. Originating in America, it was also said that these too provided more room for families who had little space in their city homes & somewhere for the child to play with toys."
Here is the original link.  —>I LOVE THIS SITE!
<3
Dani