I often take a trip down to LA to attend Scene Study at The Acting Center.  I highly recommend them!  Both the students and teachers are super supportive.  Love it!

This time around, I went down for a whole week to submerge myself in Scene Study.  Snap shot of me breaking down my character, Claire Foster, from the independent movie I am in, (Refuge). Scene to be shot soon! Woot!

And then I was introduced to this place… I am OBSESSED!  I ended up going to get fonuts 3 times while I was there.  And I didnt just  have one.  I bought 3 each time!!!  SO GOOD!  Here are a few more pics to get my point across.  SO GOOD!

Below are a few more pics.  Im kind of loving LA.  :o)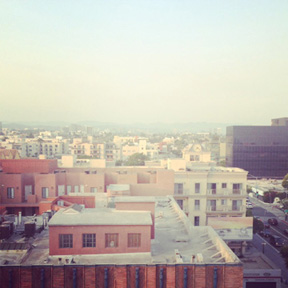 <3
Dani Vox